DEAR FRIENDS,





Today we are looking into one more pharma stock for long term investments (DIWALI TO DIWALI )


" ORTIN LABORATORIES LTD

"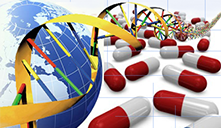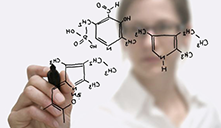 ORTIN LABORATORIES LIMITED, a Trusted Reliance for Quality established in the year 1986 to offer QUALITY Drugs and Medicines to the suffering mankind. Company's Formulations unit is located in a spacious area of 25000 sq feet with all ultra-modern infrastructures as per the WHO GMP Standards to manufacture the complete range of Pharmaceutical Formulations of TABLETS, CAPSULES, SYRUPS, and DRY POWDERS.

In the year 2010, M/s Vineet Laboratories Pvt Ltd has been merged with Ortin. Vineet Laboratories is an established Drug Intermediates manufacturing unit, majorly involved in the preparations of intermediates for ANTI-RETRO VIRALS and LIPID LOWERING AGENTS which is located in Choutuppal, Nalgonda District. The manufacturing unit is a complex of Production Blocks, Quality Control, R & D and Quality Assurance. The production blocks are well equipped with multipurpose SS and GLASS-LINED REACTORS.

ORTIN LABSS Drug API Intermediates manufacturing unit has been certified as an ISO 9001: 2008 company by Det Norske VERITAS, The Netherlands for its quality systems management which shows the quality conscious to deliver best quality products.

ORTIN LABSS Formulations unit has been certified as a WHO - GMP certified company and an ISO 9001: 2008 Company by the Internationally Recognized Quality Management Certification Body, the BMQR & Accredited by AIAO-BAR, USA in pursuance of its focus towards Quality with its Policy to enhance customer satisfaction by providing Quality Pharmaceutical Formulations at optimum cost and maintain profitability through continual improvement of Quality Management Sytems and cGMP.
Comany marketing formulations all over India and products have been well accepted by the medical profession. ORTIN honored as a registered Supplier of Drugs & Medicines with the most reputed Central, State & Quasi-Government Organizations & Institutions of our Country.
Clients
M/s. AVOCADO RESEARCH CHEMICALS LTD, U.K

M/s. GLR SCIENTIFIC COMPANY, DELHI

M/s. QUALICHEM FINE CHEMICALS, DELHI

M/s. EMCURE PHARMACEUTICALS, PUNE

M/s. CIPLA LIMITED, MUMBAI

M/s. AUROBINDO PHARMA LIMITED, HYDERABAD

M/s. ASTRIX LABORATORIES LTD, HYDERABAD

M/s. MATRIX LABORATORIES LTD, HYDERABAD

M/s .MOLEKULA LIFE SCIENCES P. LTD, HYDERABAD

M/s. SAI ADVANTIUM PHARMA LTD, HYDERABAD
Research & Development
Various Formulations are then finalized and stability tests are conducted at various temperatures, pH and other storage conditions. Research & Development Departments is headed by thorough professionals with vast experience in leading Companies of India. The work is already on for various new brands which will be coming into the market very soon.
Company planning to start an ultra modern R & D facility for introducing new molecules of API intermediates, custom synthesis products in intermediates and chemicals etc.
ORTIN LABS shares recently listed in NSE and BSE , and stock trading @ 20.50 level, company posted good set of top line in latest quarter , bottom line is also picking up in coming quarters ( company's new growth paths). Investor can buy this stock @ current price and buy more in corrections (if any ) and hold til next diwali , it may give surprise return in your portfolio.
Investors take advice from certified person before buying.

Disclosure :- I am holding this company shares.
HAPPY DIWALI