Dear friends,


Global stock markets are falling like no tomorrow, but i think this fall is good stock picking opportunities for long term investors, lots of gems are available in discount price !!!!. Today we are looking one stock for long term investor.

GeeCee Ventures Limited (Formerly Gwalior Chemical Industrial Limited) is promoted by highly experienced entrepreneurs in the field of Manufacturing, Construction, Financial Services & Trading. The Company was incorporated in 1984. The group was primarily into the business of manufacturing and marketing of specialty chemicals, catering to both the domestic and exports customers in the agrochemical, paints and coatings, dyes and flavour & fragrance industries.
In August 2009, as a part of diversification strategy adopted by the Company, it sold its main manufacturing unit at Nagda, Madhya Pradesh to Lanxess (India) Pvt Limited, a subsidiary of German multinational Lanxess AG. Post the transfer of the Chemical Business the name of the Company name has been changed to GeeCee Ventures Limited.
Business Overview
Real Estate

GeeCee Ventures today is one of the few Real Estate Companies in India which is Debt Free. The Company after analysing various investment opportunities, decided in early 2012 to enter into Real Estate Sector to maximise its return with available Liquidity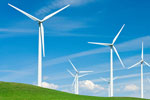 Wind Energy
The Company gained hands on experience of Power Sector while in manufacturing when it invested in a Biomass & Wind Power Based Captive power plant. With this experience in hand, Company decided to diversify into Power Sector in General and Renewable Energy Sector in Specific. The Company with huge liquidity available, decided to invest part of its funds in Wind Power Projects in State of Rajasthan.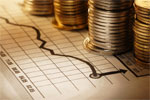 Finance
The Company is also into deploying its liquid pool of assets in various short to medium term investment avenues to generate risk free return

.
Company posted 84.5 cr topline and 21 cr bottomline in latest 9 month ended 2015-16 with an EPS 11 (last full year profit was 12.52 cr and full year EPS 6.5 )

.

BOOK VALUE OF THE COMPANY 151, TRADING JUST 6.5 PE FORWARD, PROMOTER HOLDING 63.70 % STAKE, AND REGULAR DIVIDEND PAYING COMPANY IS AVAILABLE IN BOTH NSE AND BSE @ 107.50 LEVEL, LONG TERM INVESTOR CAN BUY @ CURRENT PRICE AND BUY MORE IN MARKET CORRECTION. THIS STOCK CAN GIVE MULTIPLE RETURN IN INVESTORS PORTFOLIO.
Before buying any stock consult certified financial person.
Disclosure: It is safe to assume that I have vested interest in the stock.